S1E20 - Leprecan't
Unlucky irish
6 months ago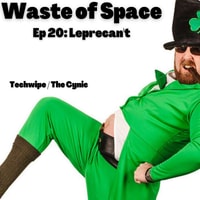 http://wasteofspacepodcast.com
This week is an hour long discussion on what makes a good Irish pub. Johnny tells a story about his most recent not so pleasant experience and the differences between a good pub and a good dive.
Leave us a voicemail and we'll play it on the show. (727) 416-0613
Email us and we'll read it. [email protected]
All music by Techwipe. Find it on Spotify and all streaming services.