S1E11 - Hurricane Chili
Pardon our clemency.
11 months ago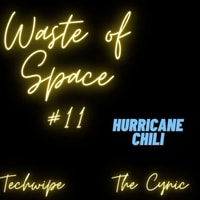 We have a bar conversation in a stream of consciousness style. Anything from clemency to movies, to jellybeans.
Send us some feedback:
[email protected] [email protected]
Opening track: "A Bat has Wings but is not a Bird"
Closing track: "And the Androids Lived Happily Ever After"
All music can be found @