S1E18 - Night Outing
We can't do concerts anymore.
6 months ago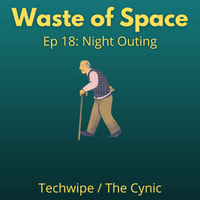 http://wasteofspacepodcast.com
Johnny got old and decided he couldn't do concerts anymore. Plus, old memories of terrible days gone by.
Leave us a voicemail and we'll play it on the show. (727) 416-0613
Email us and we'll read it. [email protected]
All music by Techwipe. Find it on Spotify and all streaming services.