S1E23 - Choochoo Checkers
Get out the overalls!
5 months ago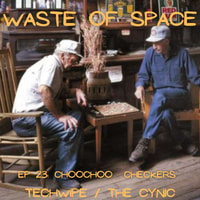 http://wasteofspacepodcast.com
Would you like to be a train conductor? Why play chess when you can play checkers. What exactly is seersucker? These topics and more with your two favorite morons.
Leave us a voicemail and we'll play it on the show. (727) 416-0613
Email us and we'll read it. [email protected] / [email protected]
All music by Techwipe. Find it on Spotify and all streaming services.